Proto.pl is the biggest opinion-forming public relations portal. We designed their revamped website.

Home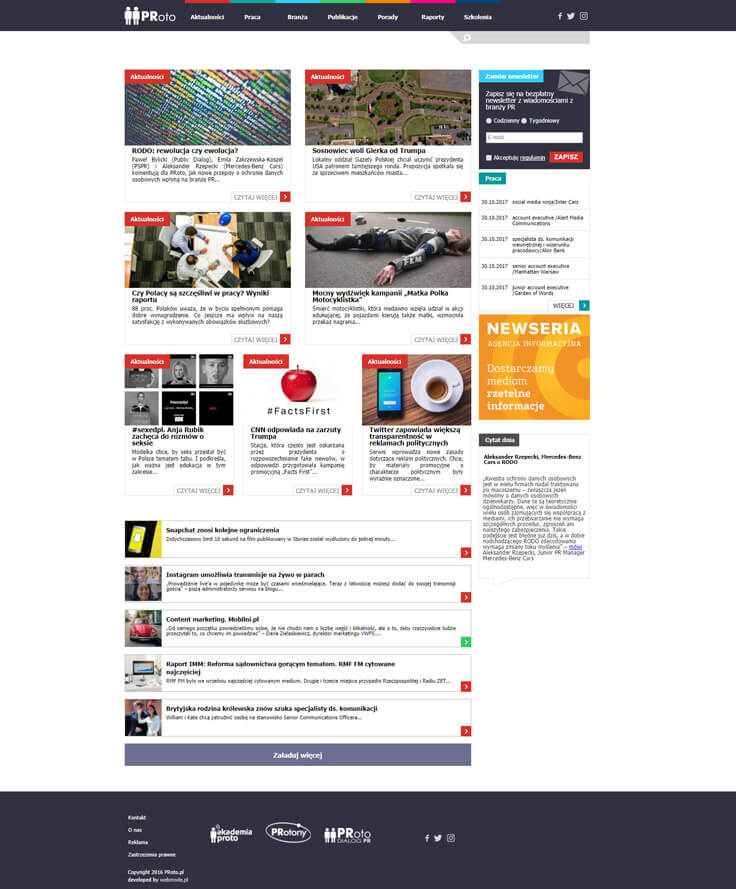 News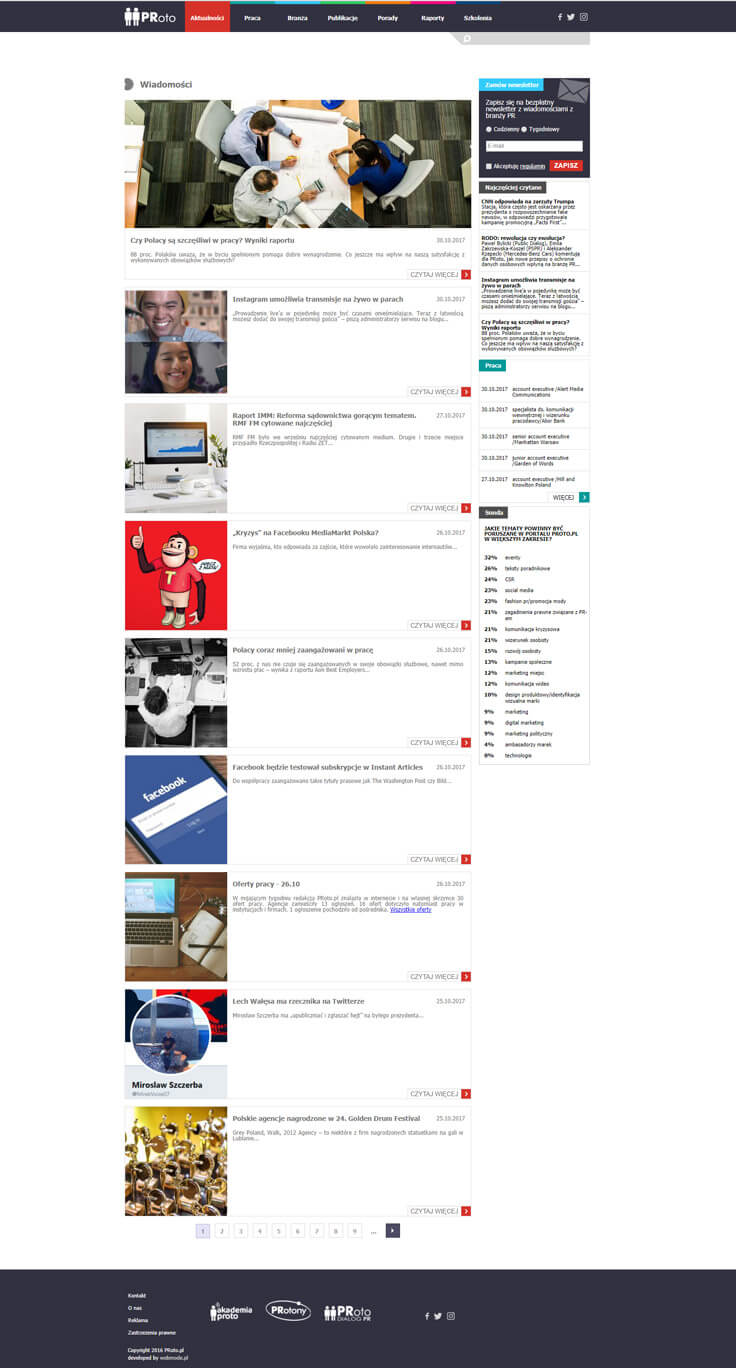 Article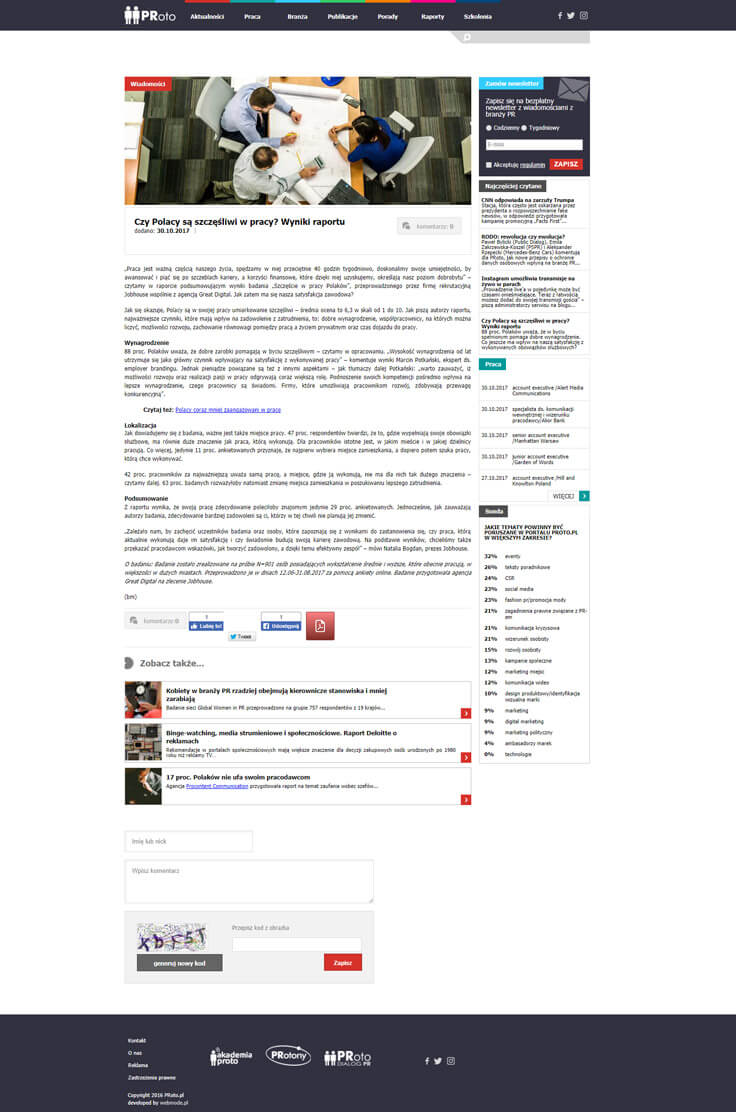 Job search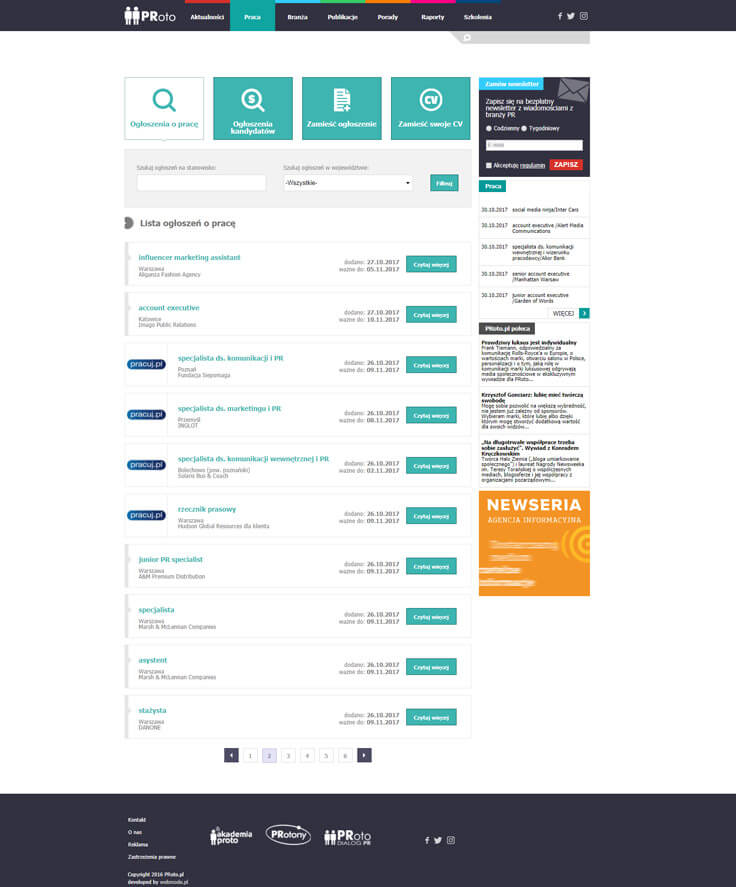 Home - mobile

Drupal

Integration

IT support

Programming work

Responsiveness

Training
Proto.pl is an elaborate interactive online service and serves as a source of news, useful tips and academic developments in the field of Public Relations. The web relies entirely on the Drupal 7 content management system and was developed using RWD techniques.
Summary
Before we began working on the design, we had spent many hours discussing the details of the online service we were about to create. Based on the project specification and the sitemap, we adopted necessary tools. The portal was divided into 7 main theme parts and over 20 subcategories. Proto.pl offers various functionalities such as: a sophisticated newsletter with an option to download content from the website using drag&drop function, content queuing in tiles using drag&drop function, a list of job offers, and a list of subcontractors with paid ads options.
On the right hand side, you'll find the modules panel, where one part of the content is displayed automatically, and the other one is promoted directly by the editorial staff. The design wasn't ready until we integrated it with social networking sites and implemented a meta tags management system, which is of great significance to any news website.