Realization:
Institute of Media Monitoring
We co-created an online service for the Institute of Media Monitoring and we're responsible for its maintenance.

Home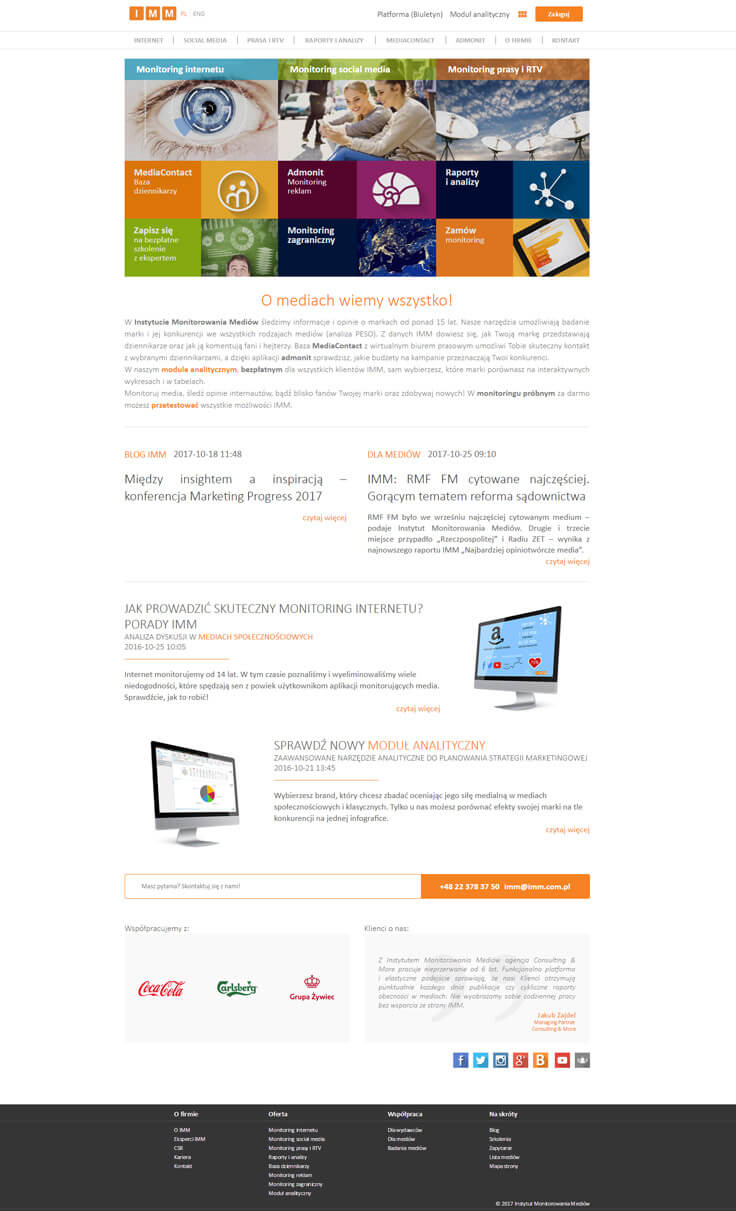 Internet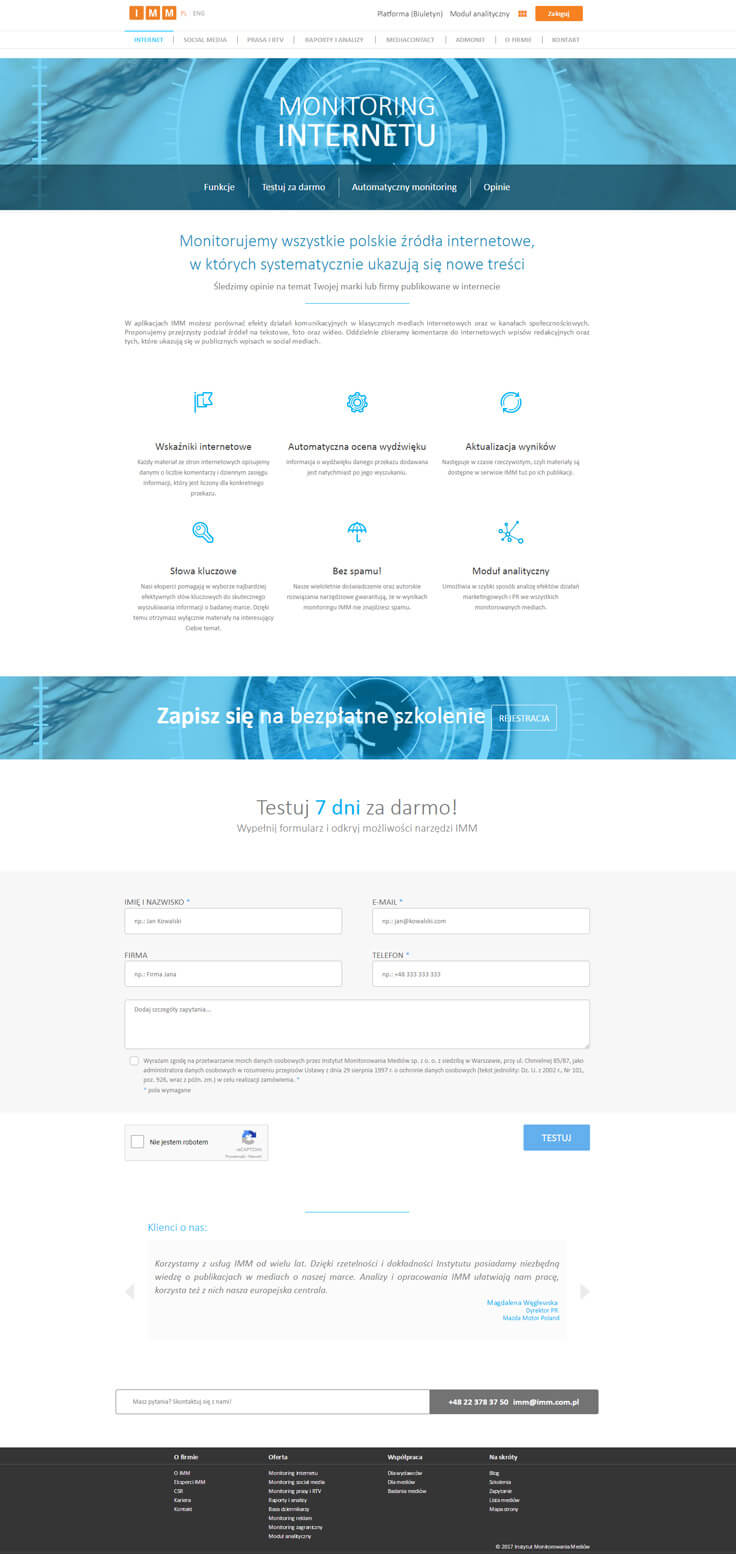 Press and TV


Contact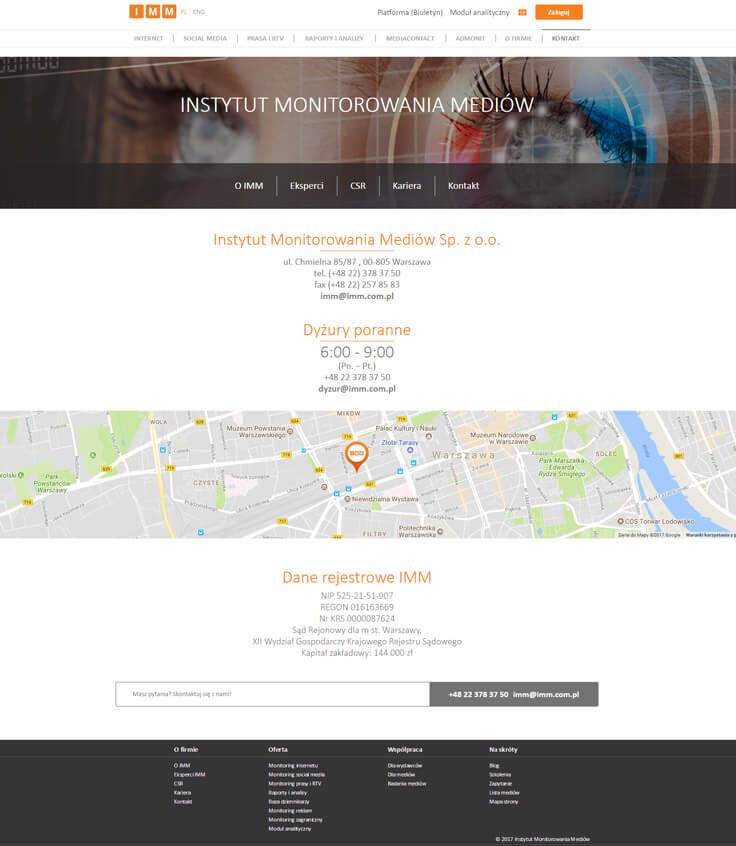 Home - mobile

Drupal

Integration

IT support

Programming work

Responsiveness
Based on Drupal 7 CMS, this online service designed for the biggest media monitoring company in Poland is entirely responsive. It's also more user-friendly than it was before and it regularly introduces new functionalities. We also ensure the service performs well.
Summary
While creating the website for the Institute of Media Monitoring, we were responsible for redesigning its structure, implementing responsive image scaling, programming of the graphics, as well as integrating the website with an external service. Our works were carried out effectively and that's why we are now responsible for the website's maintenance and for introducing new functionalities, we take part in the further development of this online service.