For Sports and Leisure Centre Ursus in Warsaw, we designed a new website presenting their offer.

Home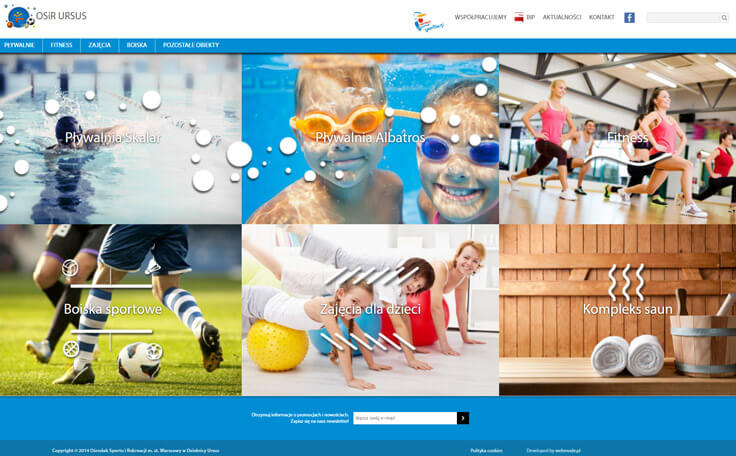 Course categories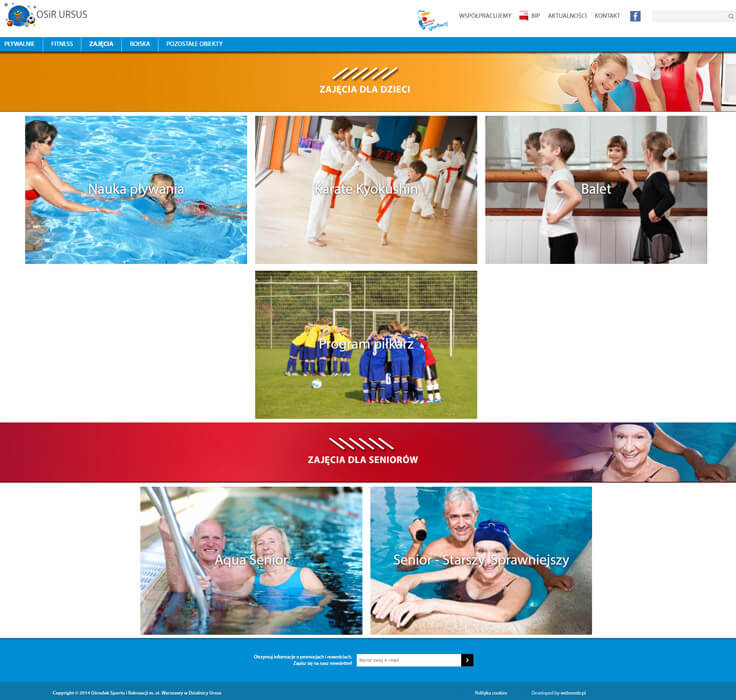 Activities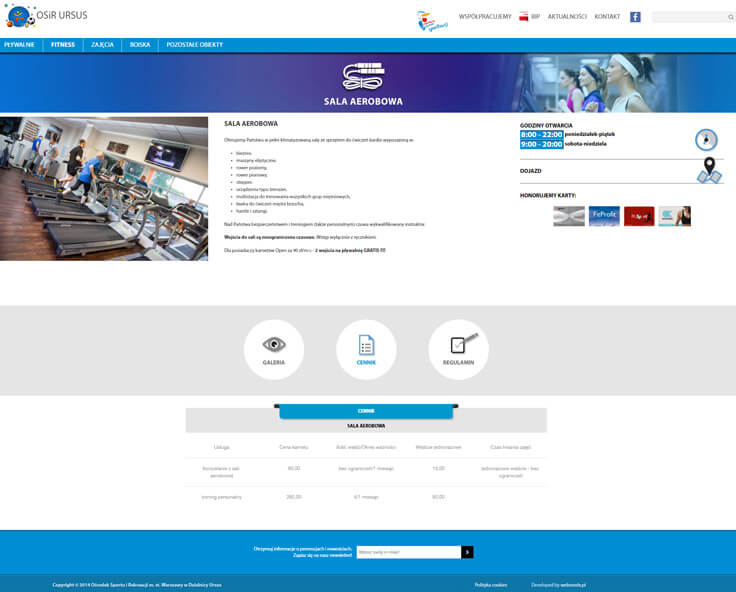 News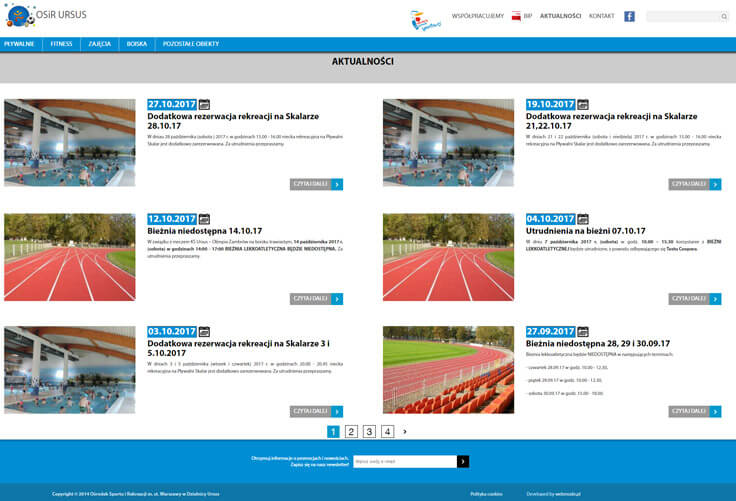 Drupal

Integration

IT support

Programming work

Responsiveness

Training
The OSiR Ursus website relies entirely on the Drupal 7 content management system. The service is characterized by simple and transparent graphic design and responsive image scaling. The CMS is developer-friendly and allows for editing the website's sections.
Summary
The main goal was to distinguish between different categories of Ursus' offer and present them in tiles on their homepage. Our graphic design was based on those guidelines - on the homepage we can find 6 tiles, each presenting a category of the offer available. The project is entirely responsive and the tile layout adjusts dynamically depending on the screen size. Each category includes a list of services, where we can find out more about a particular offer, check opening hours, prices and see a photo gallery. The website has also additional functionalities such as: newsletters or news section. Once we finished the project, we organized a training course in content management system.