Realization:
POS app for Beckers brand
We created a touchsreen application for the Beckers brand dedicated to the Castorama stores.
Home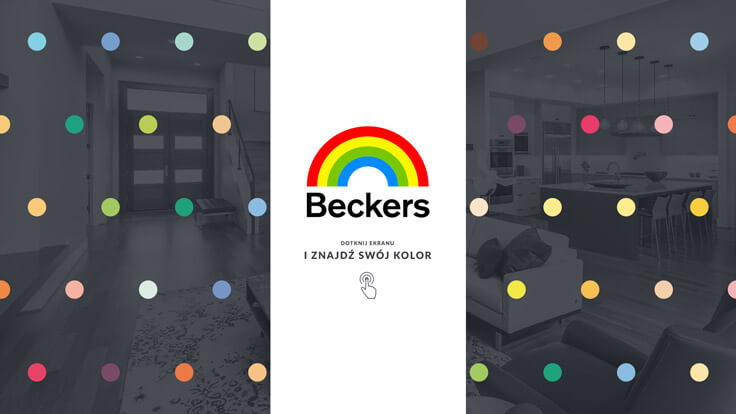 Path selection view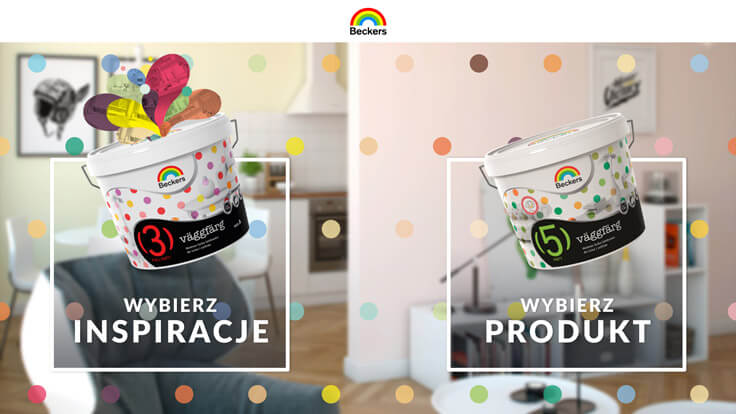 Category list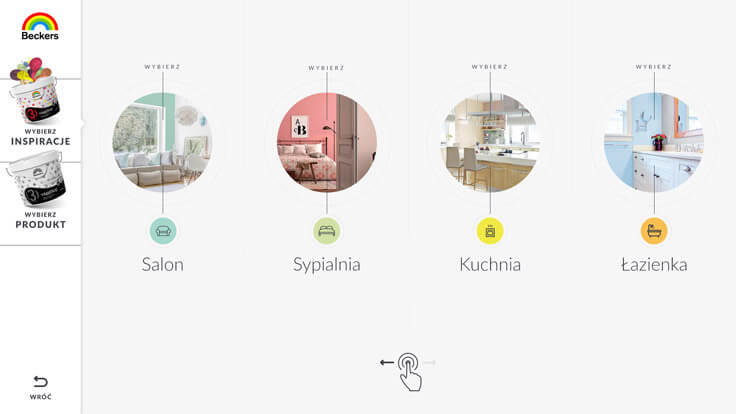 Arrangement list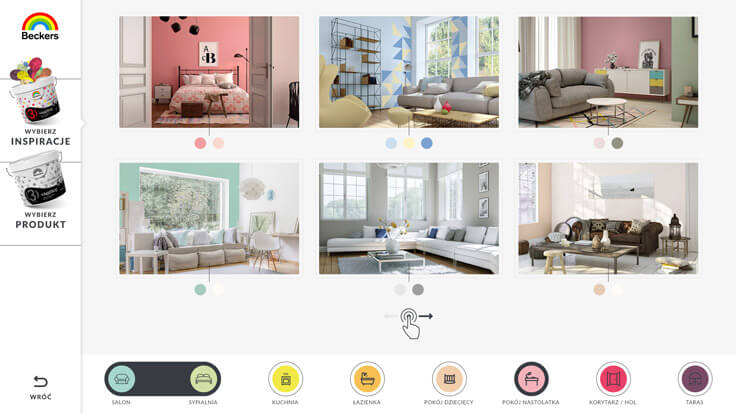 Arrangement view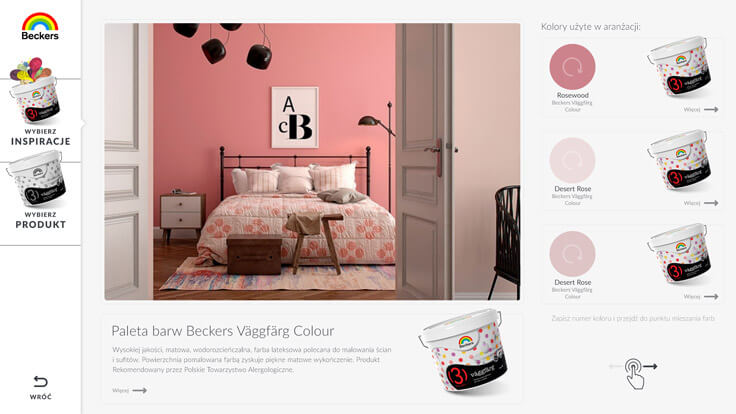 Product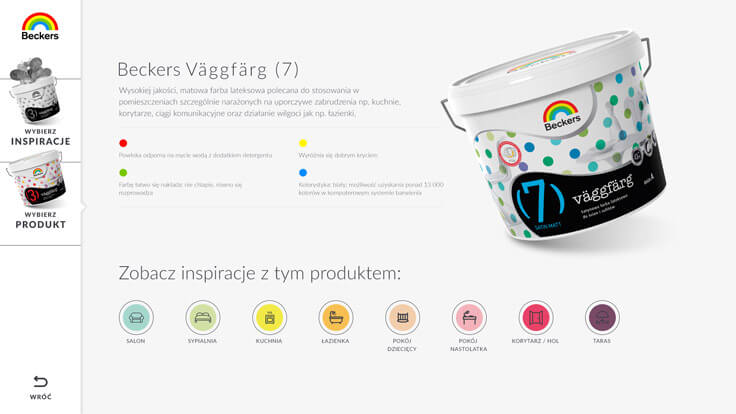 Apps
Drupal

IT support
This is another project for Tikkurila Polska S.A., which is the owner of the Beckers brand. It is also our next touch application, which this time is dedicated to the Beckers brand inspiration zones in the Castorama stores. Once again, we managed to create a very visually attractive, intuitive and very practical touchsreen app. The application allows users to view the uploaded photos of the arrangement of rooms divided into 7 categories, and then change the colors of the walls. The color changer tool is very precise, making the applied colors look very natural and with all the details like shadows. Additionally, we have added the ability to remotely update the arrangement and color database by the administrator, as well as download application usage statistics divided into all Castorama stores in which the application has been installed.
Summary
The touch application for the Beckers brand is in short:
- client application: installed directly in the Beckers brand inspiration zones in the Castorama stores. This application does not require any involvement of the store's staff, because everything is done automatically and the application is operated remotely via the Internet. We used AngularJS to make the application
- content management system: invisible to employees or customers of points of sale. CMS allows admin to generate update files with new arrangements and colors, and then send it via the Internet directly to the client application in the store.
- statistics: information is collected about the number of entries into a given view, about the choice of specific colors by users, and the user paths are presented in the application. Everything happens automatically.