Realization:
Tłumaczenia Leszczenko
For a Warsaw translation company "Leszczenko Tłumaczenia" we launched a responsive website.

Home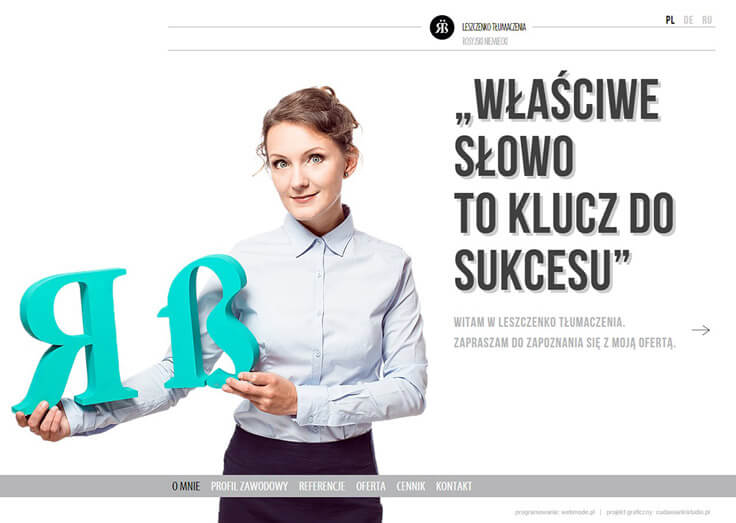 Offer

Price list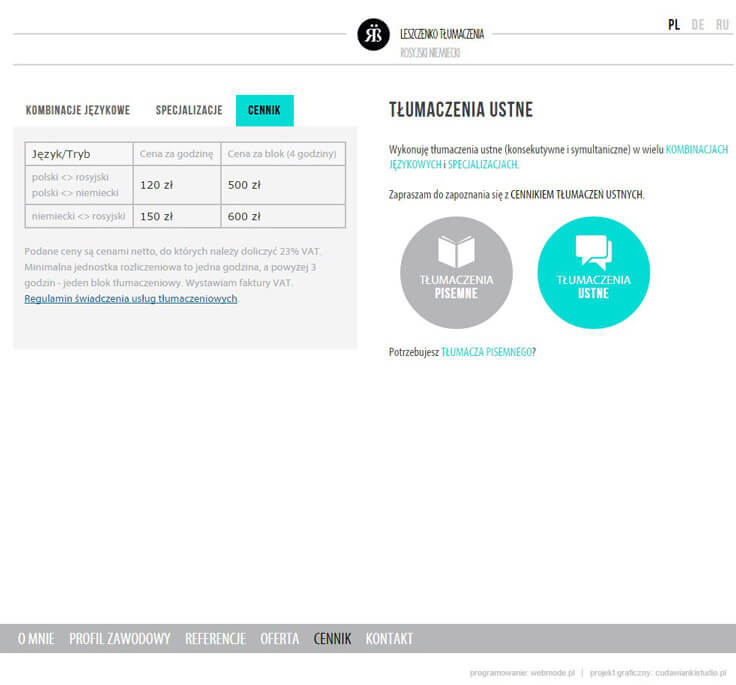 Contact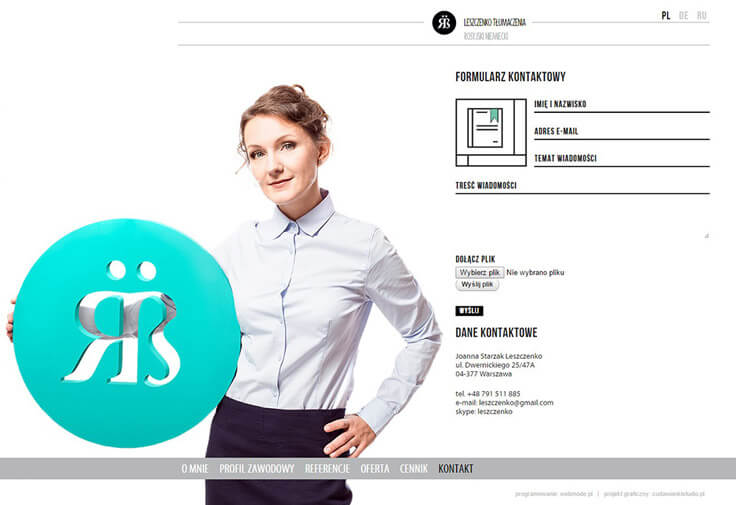 We were hired to create a modern and responsive website in three language versions. A business card website we designed clearly presents the company's offer. Adopted solutions ensure easy website management for the administrator and future website development.
Summary
Our work ran smoothly. Thanks to Webmode, the translation company Leszczenko Tłumaczenia can be proud of its transparent and modern website, which has an impact on the number of customers. A successful cooperation resulted in further orders.