Global exclusive high-end brands make up the core of the offer of Hi-Fi Club, a company whose website we designed.

Home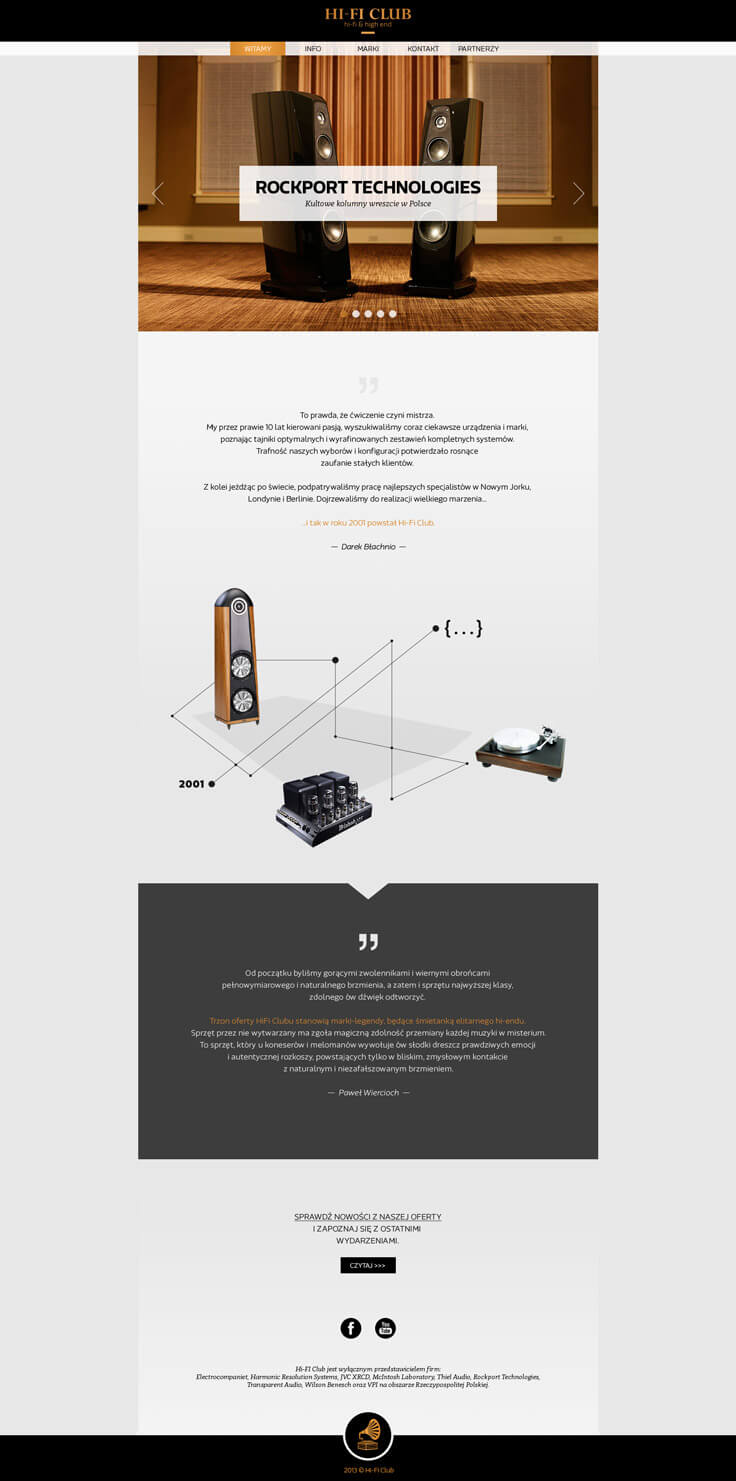 Info

Brands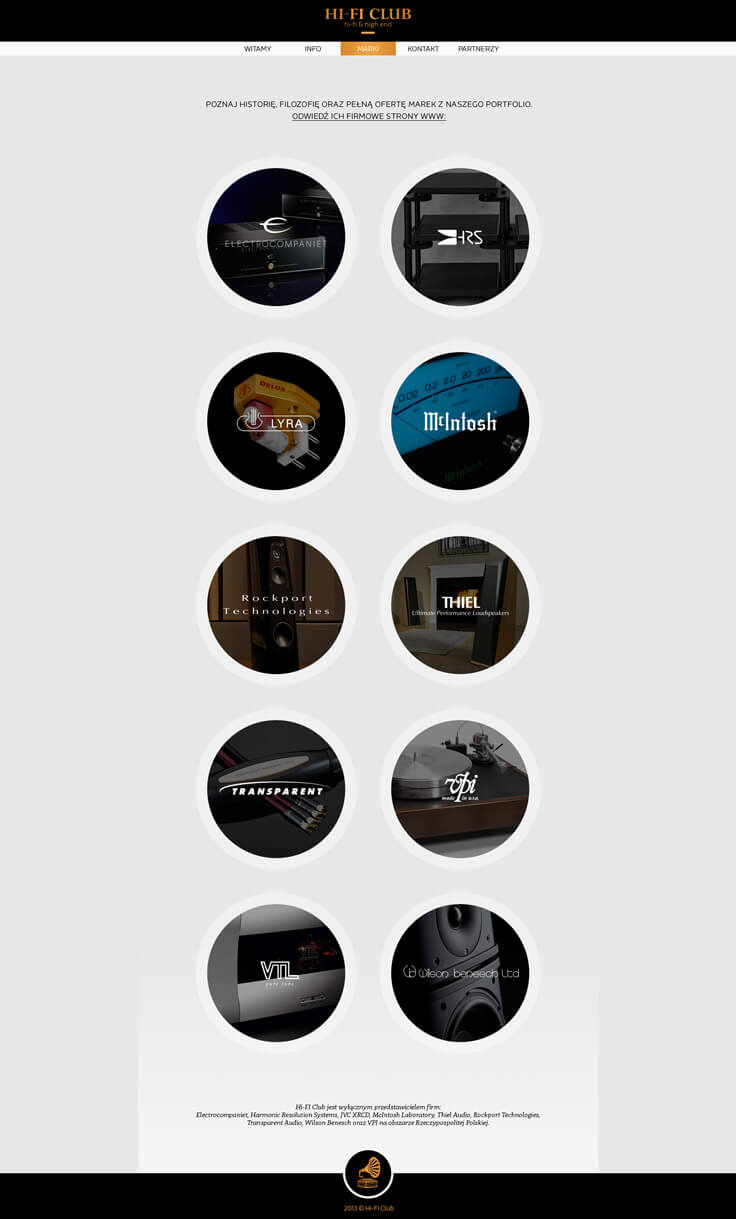 Contact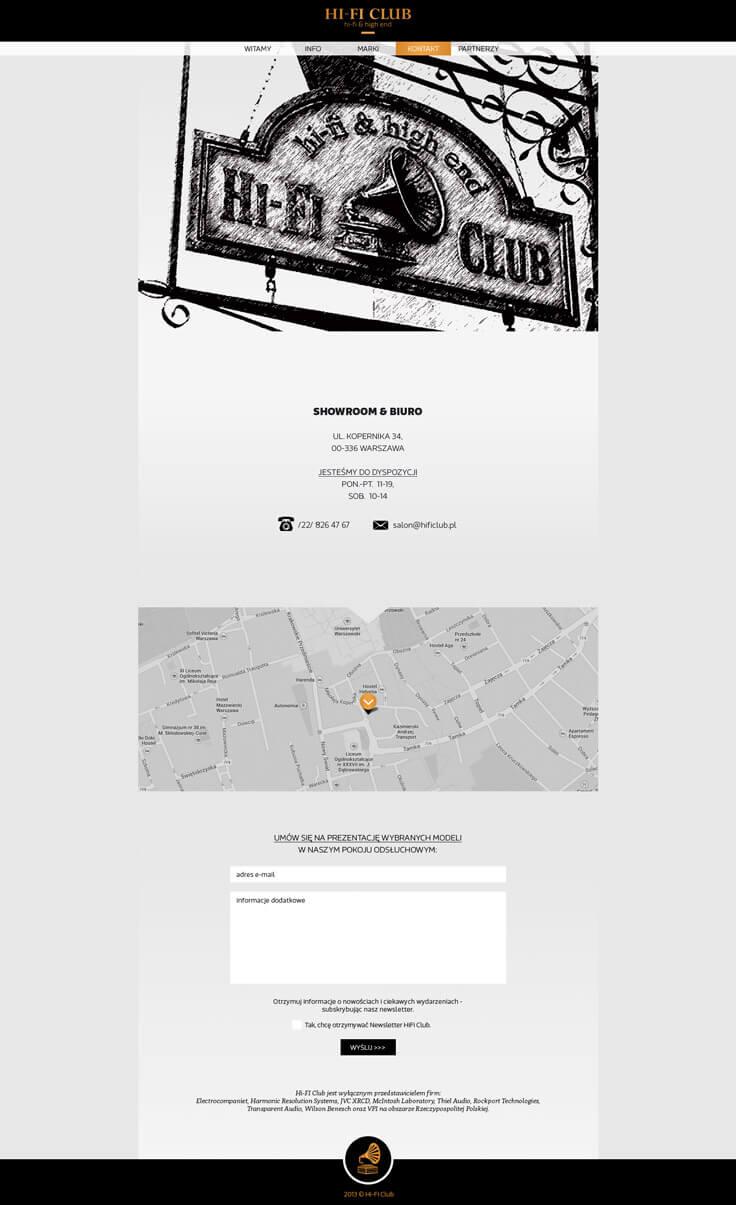 Drupal

Programming work

Responsiveness
In cooperation with Ideas First, who were responsible for the website's layout and graphic design, we created a new website for the company, which distributes high-end audio equipment manufactured by such well-known brands as: McItntosh Laboratory, Wilson Benesch, or Rockport Technologies. The website has a modern and pleasant graphic design and was developed using several interesting solutions.
Summary
The main objective was to design a modern and responsive website, which would clearly present Hi-Fi Club's offer of high-end brands recognized all over the world. We relied on Drupal 7 CMS and adopted some interesting solutions such as intro or animation on the homepage written in HTML5 with Canvas elements. The website is transparent and with intuitive navigation, and thanks to RWD techniques we employed it performs well across all devices.