Realization:
Wichniarek & Winiarek Law Firm
For a newly established law firm Wichniarek & Wichniarek, we designed a business card as a one page website.

One page website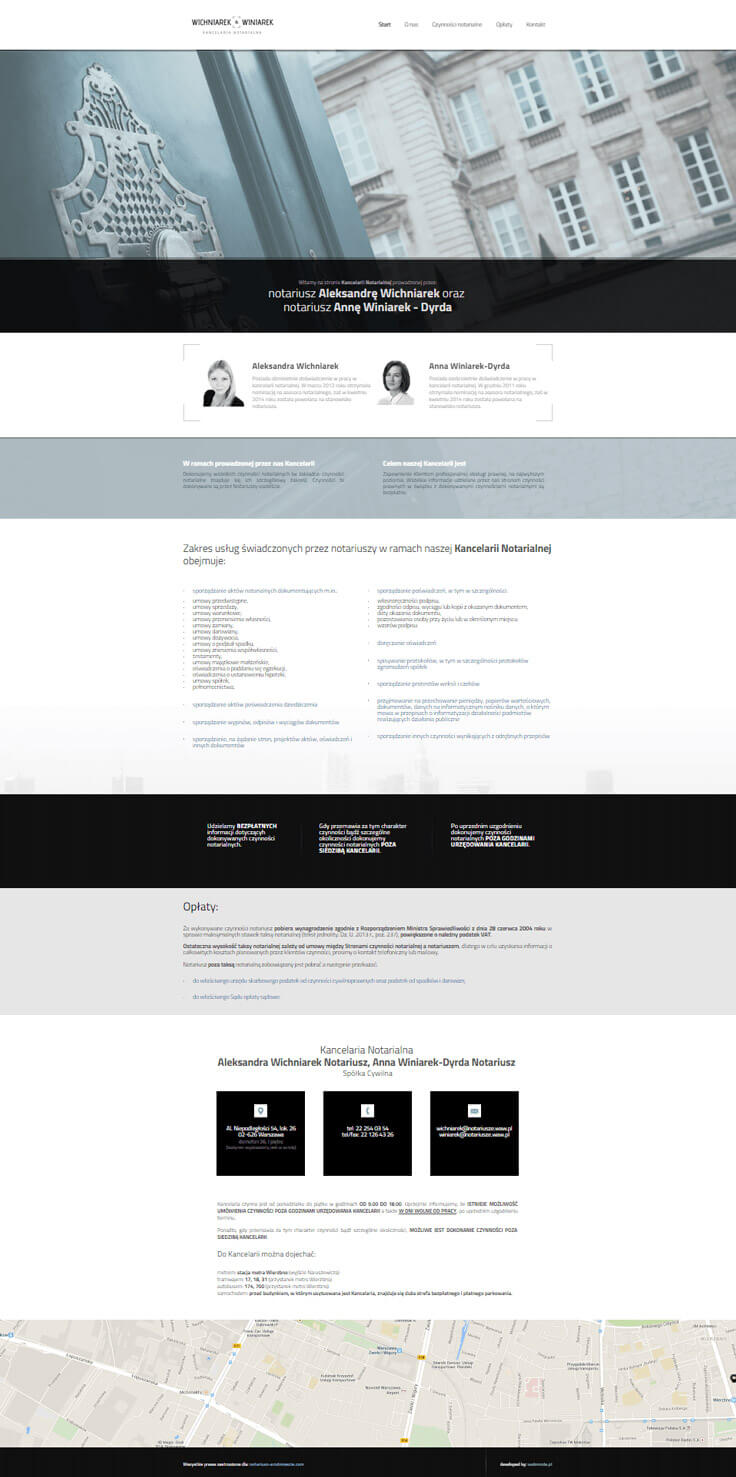 Website - mobile

Drupal

Visual identification

Positioning

Responsiveness
The most essential objective of the project was to present in a simple and transparent way the scope of activity of the firm. The website, as agreed, is a business card designed as a one page site, a unique solution that ensures the website stands out against competition.
Summary
We were also responsible for a logo design for the firm, website's graphic design, for code programming, and the website's implementation to the production server. The goal was to design a one page website in a minimalistic form without using bright colours. The website was created for three different screen sizes. It relies on Drupal 7 CMS, which was tailored to the Client's requirements.